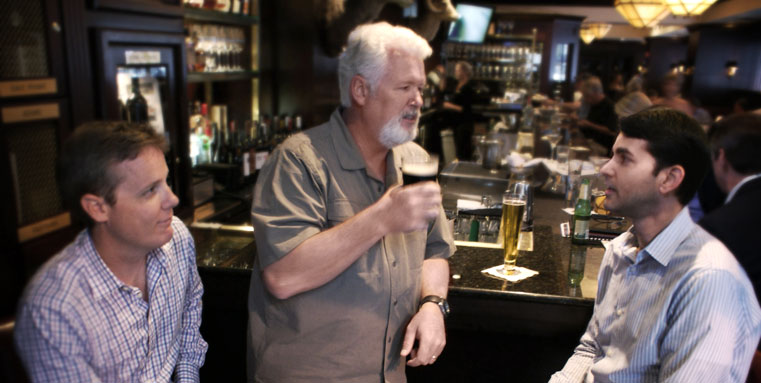 HOWDY PARTNERS
June 2013
Flying cars. Zombie apocalypses. Coke 3. Regardless of what the future may hold, we're making sure we're ready. Since '86, we've been a private corporation, making noise for most of that time with just two owners—CEO, Nancy Smith and President, Joe McIntire. Now our two captains are calling in reinforcements, including three new shareholders and partners.
The additions to the masthead include: Ryan Leeds, VP Strategy; George Cortesini, VP Director of Account Management; and Joseph McDonough, VP, Executive Creative Director. All three have clocked plenty of years at the mother ship and have made some big impacts to help put us on the map.
When we questioned our CEO, Nancy Smith for a comment, she said she "never heard of any of those dudes before." We kid, we kid. Here's what she really said, ""This was the first step in a succession plan. I could think of no better way to secure the future of the company than to begin to pass it down to those who have been key to its past success and are integral to its future."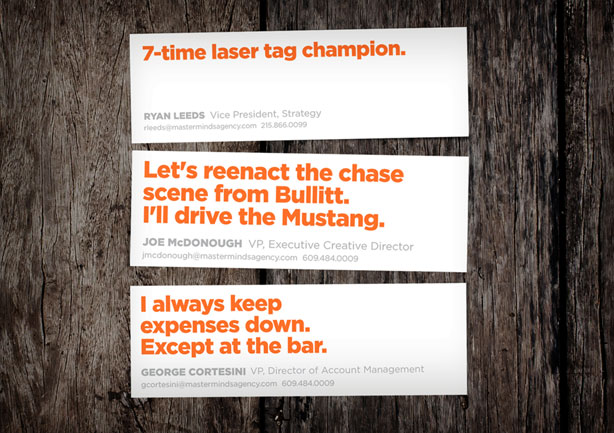 Leeds entered the fray in 2007 as an Account Sup. Before we knew it, he was changing things for the better. Back in the day, his spidey sense told him that social media was going to be a game changer. That intuition lead to the explosive growth of our social media division. Ryan also manages our new biz efforts and helps lead the agency's new digs in Center City.
Cortesini worked his way up, from the ground floor to the top floor. He began in the mid-90s as an Account Coordinator in the basement at our former "converted house" location. (Ah, memories…) Eventually, his unrelenting work ethic and management skills landed him an office. And a door. All you really need to know is that his clients love the hell out of him. (But not in a creepy stalker way.)
Harley-riding McDonough literally helped open the doors to our agency. From '86 on, he has led the bulk of our creative goodness with a Sharpie in one hand and a Guinness in the other. With Joe at the helm, our creative department continues to rack up awards and fire on all cylinders.
We're pretty proud of these three chaps. If you see 'em out and about and want to hear a few stories, buy them a beer. If you want to hear the dirty versions, start a tab.